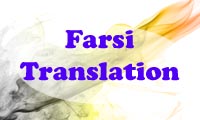 English to Farsi Translation
If you are looking for a professional English to Farsi translator, get in touch with us and try our services at least once. Not only we offer a full package for English Farsi translation projects, but also our rates are very competitive.
We are here to help you who are after a Farsi Translator for your Farsi translation assignments. The English to Farsi translation department has individually delivered Farsi / Persian translation of tens of thousands of words to our clients.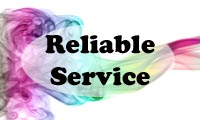 English to Farsi Translation: Reliable Service
Reliability is a modern phenomenon, which many companies are yearning for on the web when it comes to their translation needs. We in Farsi Translator are doing our best to incorporate this brilliant characteristic into our services.
Our reliable and accessible capacity in English to Farsi translation has already been testified by many Farsi Translator clients.
English to Farsi Translation: Fast Turnaround
Our English to Farsi translators are masters of time management. As soon as your English to Farsi translation work enters our processing operation, it follows a project line well-defined from A to Z.
This process ensures a fast translation turnaround, and makes the project management very straightforward. The documents to be translated into Farsi / Persian can be a simple text, manuals of different industries including automotive, medical, healthcare, finance, and computing, etc.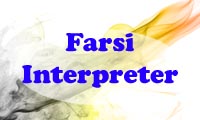 English to Farsi Translation: Simultaneous Interpreter
We feel honoured to have been dispatching many professional English Farsi interpreters to international conferences, summits, seminars, workshops, etc worldwide.

This function of Farsi Translator is particularly useful when you hold an international event where there are delegates with different languages, and also need interpreting to and from Farsi. We deliver the service at your place, according to your schedule.